Chairman Todd Overstreet made a presentation on the results of the 2017 Wildcatter's Ball which was held at Gilleys on March 4th. The event produced a net profit of $46,118, an increase of 81% over last years net profit of $25,400.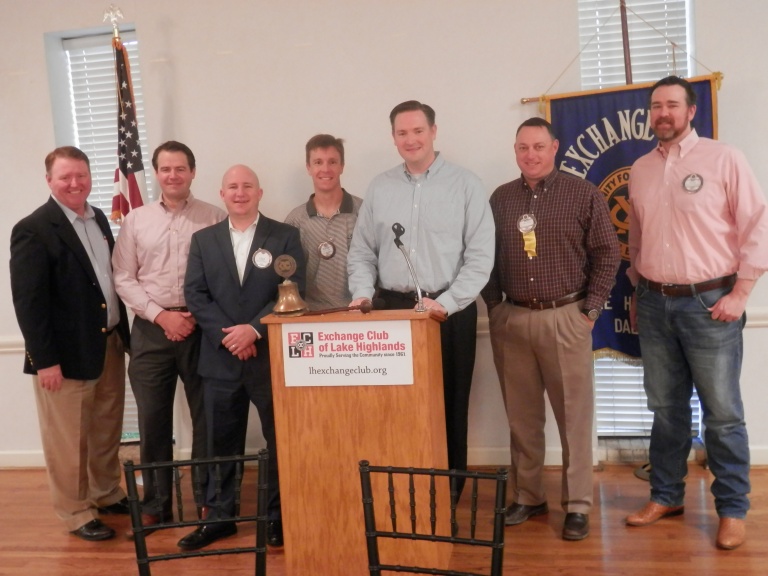 Auction Committee members left to right are Mark Holmes, Jason Edgerton, Chad Redel, Patrick Allen, Todd Overstreet, Chris Poteet, Bill Boyd.
Not shown–John Torres, Adam McGill, Chris Halpin, and Eric Holmes.
Thanks again to Todd for a job well done, and to all the committee members.
The net income will be used for scholarships, support for Family Compass, and various other community projects.